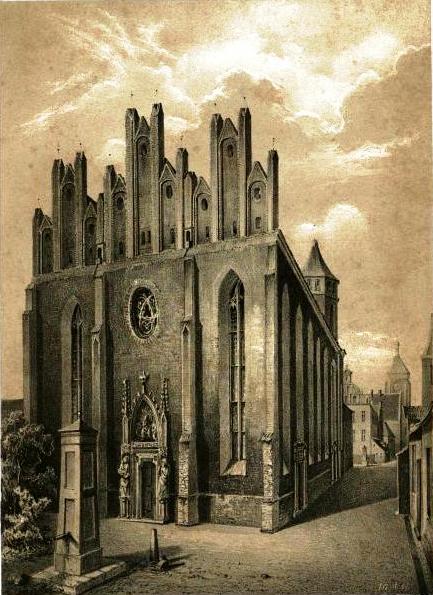 GDAŃSK – there are three here sanctuaries with crowned images of the Mother of God: basilica o. Dominican Church. st. Nicholas with the image of Our Lady of Victory (Rosary) brought from - Lviv (from the church of o. Dominican Church. Corpus Christi), church o. Carmelites of. st. Catherine with the image of the Mother of God brought from Bołszowiec and the Armenian rite sanctuary at the church of St.. Peter and Paul, where the image of Our Lady of Graces from Stanisławów is worshiped.
Gdansk – St.. Catherine, Miraculous Picture of Our Lady of Bołszowiecka.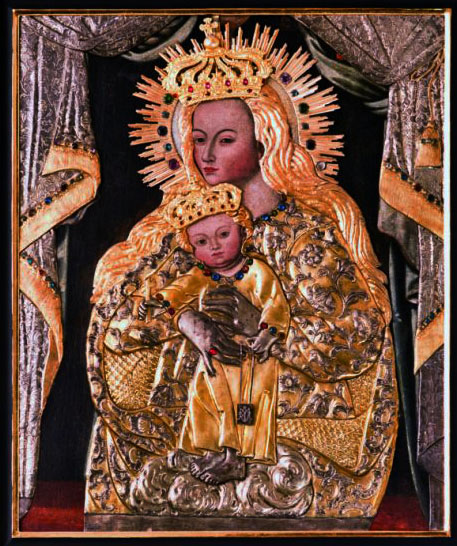 GDAŃSK – a great center of Lutheranization in Pomerania. The primroses of the Reformation ideas take years 20. XVI w.; w 1524 a socio-religious revolt broke out here. They demanded, inter alia,. liquidation of monasteries, remove pictures and relics from churches. The movement was suppressed by Zygmunt Stary in 1526. Despite the king's strict bans, the Reformation in Pomerania was developing very spontaneously, encouraged by the example of the nearby Prussia of Albrecht Hohenzollern, which from 1525 became a Lutheran state. Ultimately in 1557 By means of a special edict, the Seym of the Republic of Poland formally authorized the Augsburg denomination in Gdańsk. Lutheranism has since developed freely and has become the confession of most of the city's inhabitants to 1945. Here in 1632 issued the so-called. The Gdańsk Bible, Evangelical translation of the Holy Scriptures, which until the 20th century. was in common use in Polish churches.
Gdańsk was a city, where religious immigrants from the Netherlands were staying, being representatives of the radical reformation. Named after their founder, Menno Simonsa, mennonitami, as Christian pacifists they were exempt from military benefits to the authorities, and in return, they were to take care of the Vistula embankments in Żuławy.